Meet out textiles and leathers
We present all the available colors oft he textiles and leathers. Choose the one best for your home's interior.
Textiles
---
Hugo
The structural textile HUGO stands out positively for its elegant looks and durability. Sofas upholstered with HUGO fit to bureau spaces or modern salons. The HUGO textile's special properties make it most popular fort he often used sofas. The cleaning is very simple and does not have any negative impact on material properties nor its looks. 
The structural textile HUGO's wear resistance is high – over 30,000 washing cycles (100% PES)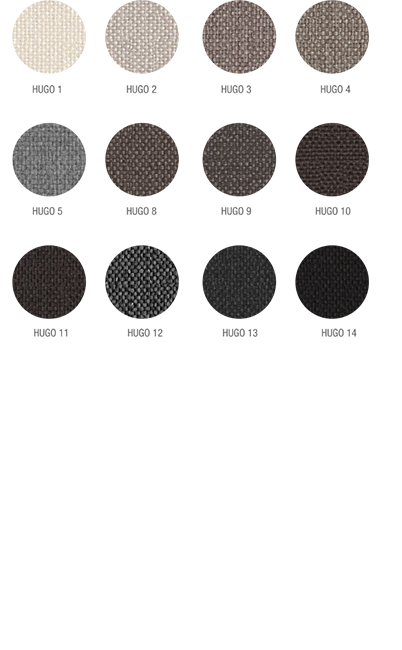 Carabu
The CARABU textile consists of among others, polyester (PES) and polyamide (PA) fibres. That's why the textile's structure is so pleasant to touch – and this makes spending the time on the CARABU sofa very pleasant. The widespread use of this type of fabric is due to the easy cleaning – the AQUACLEAN technology used for CARABU production allows removal of most stains only with wet-cloth wiping. The SAFEFRONT technology offers protection against spreading of bacteria and mites.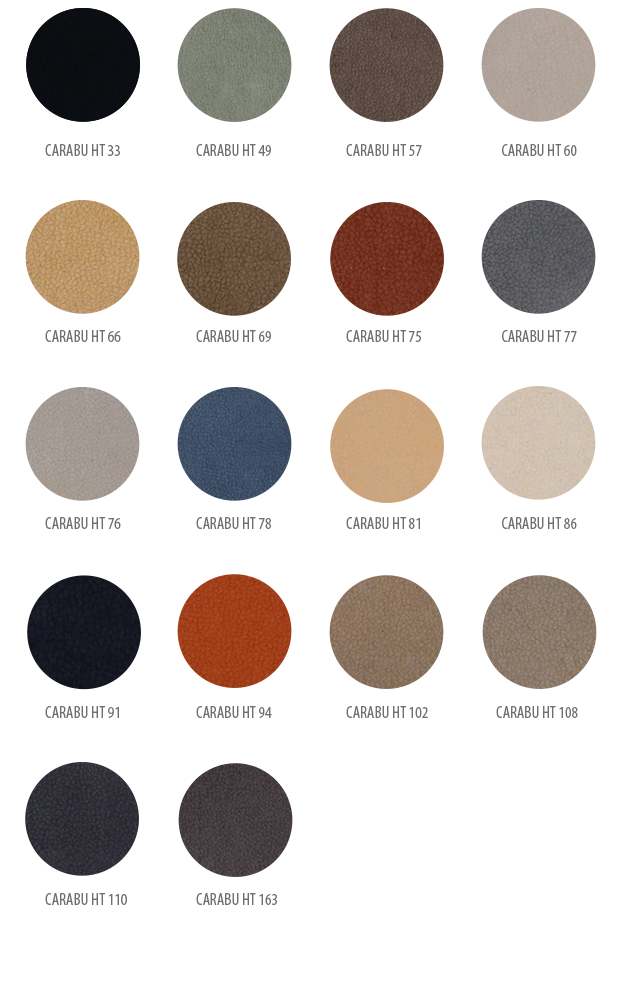 Sun Velvet
The SUN VELVET textile is especially recommended to those who value their comfortable time on sofa. The textile is both silky smooth to touch and very soft – this is it what gives amazing feelings!
The SUN VELVET upholstery is offered in many attractive colors that delight and allow you to bring a breath of freshness to your living room. SUN VELVET'S special production technique has made this type of fabric extremely durable - its wear resistance is over 50,000 washing cycles.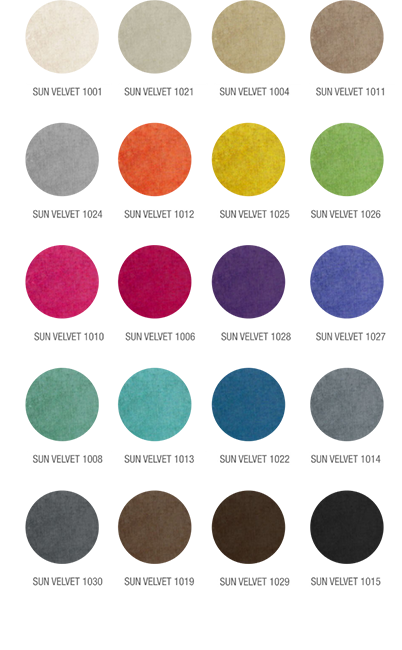 Leather
---
Eco-leather
The SOFT LIFE PREMIUM eco-leather is soft and very delicate to the touch, and additionally does not absorb sweat or water - that's why sofas upholstered with the eco-leather are especially loved and widely used. The cover is resistant to UV radiation which means that exposure to the sunrays will not cause its destruction or loss of color. The composition of the eco-leather includes polyurethane (surface) and cotton (foundation) - which is why it is a great choice for people who value comfortable and easy-to-clean materials.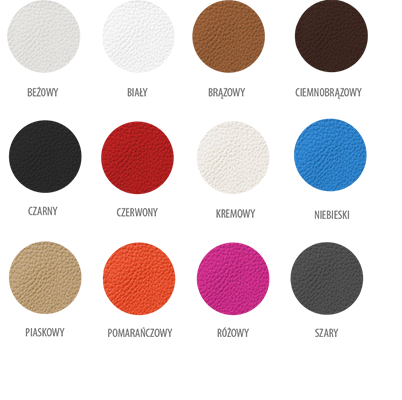 MADRAS LEATHER
The MADRAS cow leather is a product from Italy. This natural upholstery is characterized by ist softness, wear resistance and it's liquid-penetration-proof. Each lam of such leather is different - delicate scratches or scars on its surface give each sofa an individual character. This type of leather is used only in exclusive furniture - sofas upholstered with this material fit perfectly in stylish, modern interiors. Certainly those who like extravagant solutions will love it.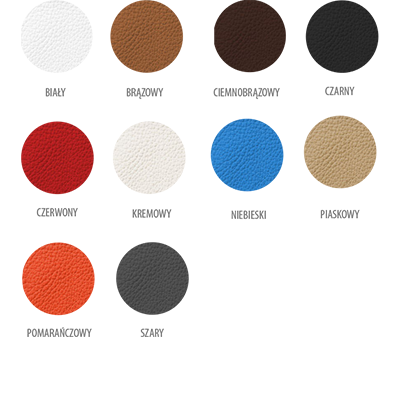 TOLEDO LEATHER
The TOLEDO buffalo leather is recognized by its very high quality and it will bring you pleasure for years when properly cared of. Spending time on a Toledo leather sofa is a real treat - that's why this type of sofa is a great solution for people who appreciate the comfort of using them. The natural beauty and class of this skin result from subtle scratches, scars or small wrinkles. If you do care about the upholstery which will make your living room look unique and unique - put on Toledo leather!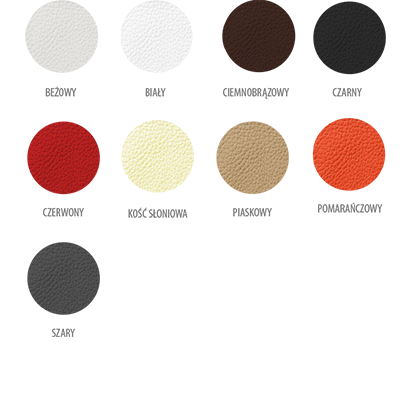 Interested in a free sample of a chosen material? Call us: +48 697...[Show]+48 697 937 697.
Order free samples!
We recommend you ordering some samples. We can send them to you – please fill in your details. Full variety of materials and colors – see above.